OUR WEST POINT CHILDCARE CENTER
Creative Critters Learning Center of West Point was Kathy and Curt's first child care center. They opened their doors in 2004 when they couldn't find a quality daycare program for their youngest daughter. The childcare center opened in July and by October, it had every room filled with children.
It was then and there that the Gray's realized there was a need in the West Point community for a learning center that provided a structured, safe, educational environment for children. It is their mission to create an environment that facilitates a love of learning.
The West Point daycare location proudly serves the West Point, King and Queen, King William, Gloucester, and Middlesex areas. We provide infant daycare and child care for children from 6 weeks to 5 years old. This includes a full- and half-day preschool, as well as programs for infants and toddlers.
Contact us today and schedule your tour of our West Point location and learn more about the best childcare experience in Virginia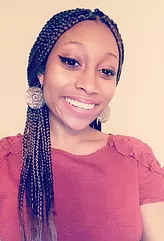 CIARA FORREST, WEST POINT DIRECTOR
Ciara began her career with Creative Critters Learning Center over five years ago. She was the assistant director of our West Point child care location for the past two years. Ciara recently finished up her studies in Early Childhood Education and has taken over as director of our West Point daycare center. Ciara was born and raised in West Point and is proud to be able to serve the community she grew up in
Learn More!
A DAYCARE WHERE YOUR CHILD MATTERS
Our West Point daycare is thrilled to provide high-quality care for infants, toddlers, and young children alike. At our daycare center, we separate the children into different rooms by age so that each child is learning and growing at their own pace. Our infant room is focused on comfort and safety, our toddler rooms help children through potty training, and our preschool room helps to prepare children for kindergarten. And that's just the tip of the iceberg! You can learn more about what your little one will learn in each of our programs by browsing our website or giving us a call.
We are also happy to provide busy parents with before- and after-school care where school age children can work on their homework, engage in physical activity, and grow their friendships. During winter, spring, and fall breaks, we offer full-day childcare to fill in the gaps, and our summer camp is one of the bests in the area! Get in touch today to learn more about enrolling your child at our West Point daycare center.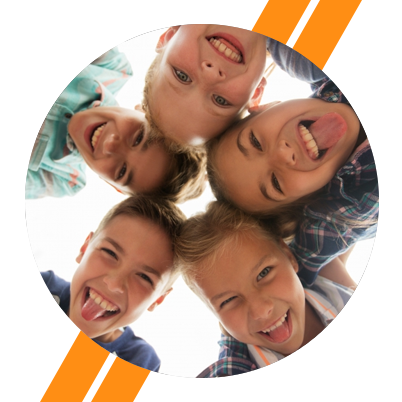 OUR WEST POINT DAYCARE OFFERS…
Free lunch and snacks for children eating table food
A safe and secure environment
Developmentally appropriate rooms and activities
Help with before- and after-school care
And more
OUR CHILDCARE LEARNING CENTER PROGRAMS
What Are You Waiting For? Sign Up Your Child For Creative Critters Learning Center Today!
With childcare center locations in Williamsburg, West Point, New Kent, Quinton, and Norge, Creative Critters is here to help your child bloom! Contact us online or by phone today to schedule a time to tour our childcare learning center.