OUR NORGE CHILDCARE CENTER
In early 2018, a national daycare chain closed its doors in the Norge community suddenly leaving a large number of families without a nearby childcare center for their children. Without hesitation, Curt and Kathy Gray decided to open Creative Critters Learning Center Norge. The Norge daycare center is the fourth Creative Critters location that is helping to fill the infant and childcare gap in the Williamsburg community. This daycare center officially opened its doors on August 6, 2018.
Contact us today and schedule your tour of our Norge location and learn more about the best childcare experience in Virginia!
WHERE CHILDREN LEARN AND GROW
Creative Critters Learning Center is proud to be one of the best daycare centers in Norge for infants, toddlers, and school age children alike. Our program is divided into age groups so that each child is getting the care and education that is appropriate for them. From our infants who are learning to mimic facial expressions and crawl to our toddlers who are learning to use the potty to our preschoolers who are learning numbers and letters, your child's social, physical, and cognitive development is being taken care of every step of the way.
For school-age children, we are happy to help fill the gap between their school schedule and your work schedule. With before- and after-school care that focuses on finishing homework and developing friendships to our full-day summer camps, your kiddo will always have a place where they feel welcome and accepted. We even offer childcare during school holidays and closures. Reach out today to learn about enrolling your child in any of the programs at our Norge childcare center!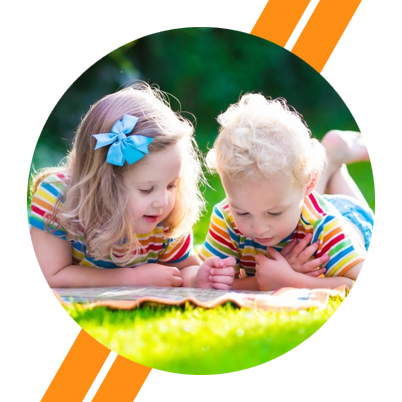 OUR NORGE DAYCARE OFFERS…
We provide free lunch and snacks
Our age-appropriate rooms promote cognitive growth
We focus on the whole child: social, mental, and physical
We help prepare your children for elementary school
And so many more reasons!
OUR CHILDCARE LEARNING CENTER PROGRAMS
What Are You Waiting For? Sign Up Your Child For Creative Critters Learning Center Today!
With childcare center locations in Williamsburg, West Point, New Kent, Quinton, and Norge, Creative Critters is here to help your child bloom! Contact us online or by phone today to schedule a time to tour our childcare learning center.