About Us 
Quality Daycare in Williamsburg
OUR STORY
Creative Critters learning Centers began 15 years ago in West Point, Virginia. Our founder, Kathy Gray, was a teacher in Williamsburg, VA. She holds a master's degree in Education and was working on her Ph.D. at the College of W&M when she became pregnant with her third little girl. Curt, her husband, is a U.S. Navy Veteran who left the Navy and became a PE teacher in New Kent.
They decided to open a learning center for their third little girl because they could not find a quality, affordable learning center in the area. They took a lease at that location for four years in hopes they would be able to prepare their daughter for kindergarten. Well, what started out as a means to fill a family need has changed in so many ways for the Grays. They now own and operate five daycare locations in Greater Williamsburg that offer all children the same opportunity they wanted to provide for their own daughter!
Kathy and Curt are actively involved in the everyday operations of the daycare centers. You will often see Kathy in the classrooms working with staff on best practices or Mr. Curt working with the school-age children or delivering food. Their WHY is to touch the lives of not only the children and families they serve every day but to change the lives of the staff who work at their child care centers.
We are committed to providing a quality, fun-filled learning environment that is structured and systematic, as well as to providing a work environment conducive to personal and educational growth for their staff. At the end of the day, they are committed to teaching both children and staff the love of learning!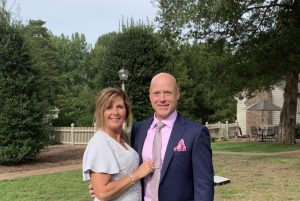 KATHY GRAY, OWNER
Kathy Gray M.Ed. has been in the childcare business for over 16 years. However, she has been in the early childhood business for over 28 years. Kathy has a bachelor's degree in Special Education with endorsements in gifted education, adapted physical education, and inclusive education.
Kathy is dedicated to providing a safe, loving, developmentally-appropriate environment for all the children at Creative Critters daycare centers. She is dedicated to staff training and implementing her exclusive curriculum throughout her centers. Kathy currently directs both our New Kent and West Point locations.
Learn More!

CURTIS GRAY, OWNER
Curtis Gray has been in the childcare business for over 16 years. Curtis holds a bachelor's degree in physical education from Christopher Newport University prior to serving in the U.S. Navy.
Mr. Curt can often be found at any one of our five centers working with our school-age kiddos or maintaining our buildings. Curtis shares with Kathy the commitment to providing a safe, loving, developmentally-appropriate environment for all the children at Creative Critters.
Learn More!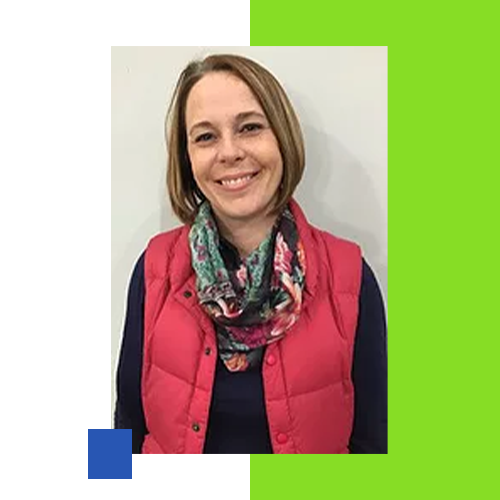 KRISTIN TARRANT, REGIONAL DIRECTOR
Kristin holds a Bachelor of Science Degree from Christopher Newport University. She joined the Creative Critters team in 2008 as an assistant director of our West Point location. She became the director of our Toano location upon its opening in 2009.
Kristin has now taken the role of Regional Director of all five of our locations. Kristin is responsible for the daily operations of each location, billing, and assistance with our communication app. You will often see Kristin at any of the five locations assisting our team.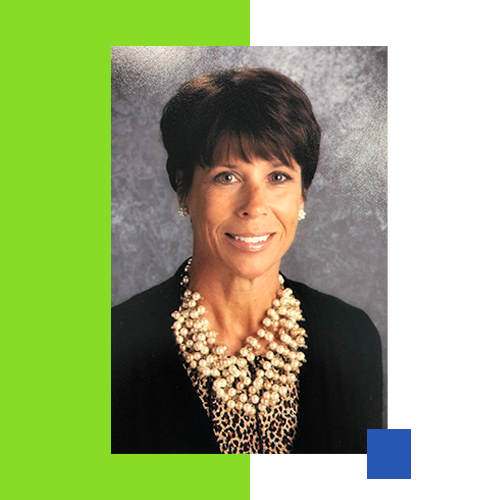 LISA HILL, ONBOARDING & TRAINING SPECIALIST
Lisa Hill is the onboarding specialist for all of our childcare locations. Lisa is a retired teacher, spending more than 30 years as an educator. Lisa is responsible for hiring our incredible staff and working with our teachers on best practices in early childhood education. Lisa has an incredible love and passion for bettering the lives of children and helping them develop the necessary tools for a successful future — both inside and outside of the classroom!
What Are You Waiting For? Sign Up Your Child For Creative Critters Learning Center Today!
With childcare center locations in Williamsburg, West Point, New Kent, Quinton, and Norge, Creative Critters is here to help your child bloom! Contact us online or by phone today to schedule a time to tour our childcare learning center.