Programs
What Are You Waiting For? Sign up Your Child for Creative Critters Learning Center Today!
FROM INFANTS TO SCHOOL-AGED CHILDREN
Creative Critters Learning Center proudly offers quality, affordable childcare to the Greater Williamsburg community. We know you want a place where your child is loved, safe, and encouraged to learn and grow. Our childcare programs are designed to do just that, each one specially designed to provide children of different age groups exactly what they need to develop while away from home. We offer daycare and after-school programs for children as young as 6 weeks old all the way up until 12 years old. Learn more about each of our amazing childcare programs and contact us today to enroll your child in one of our programs!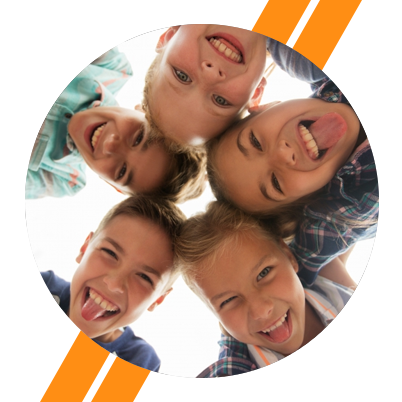 GREAT CHILD CARE CAN…
Help you return to work with peace of mind
Encourage social and linguistic development
Expose your child to new experiences
Help with cognitive development
Ensure your child feels safe and loved
OUR CHILDCARE LEARNING CENTER PROGRAMS
CUDDLEBUGS (6 WEEKS-16 MONTHS)
Our specially designed infant daycare rooms provide a warm, secure, and comforting setting so that babies feel safe and happy. Personal cribs are provided along with separate areas for changing, feeding, and playing. Our loving teachers know that these early months are critical to developing the connections needed for later learning. The crucial elements of our infant daycare include lots of hugging, cuddling, singing and talking, and helping babies learn that they matter.
CATERPILLAR ONE (16 MONTHS-2 YEARS)
Toddlers are learning constantly. To utilize their boundless curiosity, Caterpillar childcare rooms allow for large and small group activities; quiet and noisy activities, and gross and fine motor development throughout the day. The areas of the Caterpillar rooms at our daycare centers include a book and storytelling area, art area, and areas for large and small motor play. We change both activities and open areas in response to cues from children's behavior.
CATERPILLAR TWO (2 YEARS-3 YEARS)
Here, we build on the skills learned in the Caterpillar 1 Room. It is in this room we prepare children for preschool. Our circle time is a little longer, we concentrate more on beginning literacy and numbers skills, and most importantly, we begin working on potty training at our daycare centers!
BUTTERFLY (3 YEARS-5 YEARS)
An appreciation and love of literature are developed throughout the Butterfly program at our childcare centers, and children are encouraged to look at books alone or with classmates. Our teachers read to the children on many occasions throughout the day, as early literacy is a key component of the preschool program. Children will also develop beginning number sense through counting skills, one-to-one correspondence, and recognition of basic geometric shapes.
SCHOOL AGE (5 YEARS-12 YEARS)
When school is out, our extended day childcare programs provide before and after school care. This includes back-up or emergency care for school holidays and closings as well as exciting summer day camp programs for children up to age 12. Our before and after school care program balances time to learn with time to play with friends, and finishing homework with sports and other physical activities. These programs are available for school-age children to bridge the time between school and a parent's work schedule.
What Are You Waiting For? Sign Up Your Child For Creative Critters Learning Center Today!
With childcare center locations in Williamsburg, West Point, New Kent, Quinton, and Norge, Creative Critters is here to help your child bloom! Contact us online or by phone today to schedule a time to tour our childcare learning center.