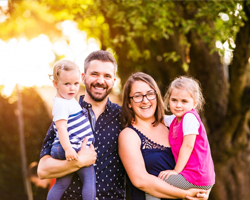 We are thrilled you have chosen Creative Critters for your Williamsburg childcare needs. Everything you need to get started can be found on this page. We encourage you to reach out to us via email or phone to set up a time for you to come tour one of our childcare centers in Toano, New Kent, Norge, West Point, or Quinton. This will give you an opportunity to see our classrooms, meet our awesome director and the incredible staff at our childcare centers. We will answer any and all questions you may have, discuss availability and, of course, how we can meet your families needs. Please bring your children along as we would love to meet them!
If any of the information included is unclear or if you have additional questions or concerns about our daycare for infants, toddlers, and school-age children, you're always welcome to contact us online or by phone today.
Parent handbook — All the details you need can be found here, including our policies, procedures, and more!
Closing schedule — To assist with planning, this is a listing of all the dates our center is closed.
Child development history — If you have an infant or a toddler, please fill out this form to provide us with accurate developmental information.
What Are You Waiting For? Sign Up Your Child For Creative Critters Learning Center Today!