OUR QUINTON CHILDCARE CENTER
Creative Critters Learning Center began 15 years ago in West Point, VA when our founder Kathy Gray was a teacher in Williamsburg. She and her husband, Curt, were expecting their third child and could not find a quality, affordable childcare center in the area. So, they decided to open their own daycare center!
Kathy holds a master's degree in education and was working on her Ph.D. at the College of William & Mary at the time, while Curt is a Navy Veteran and a former PE teacher in New Kent. That original four-year lease has grown into five daycare centers in the Williamsburg area and nearly two decades of exceptional childcare for local Virginia families just like the Grays.
Kathy and Curt remain actively involved in the everyday operations of our childcare centers. You can expect to find Kathy in the classrooms working with our highly-trained staff on refining best practices and Mr. Curt working with school-aged children and delivering food. Our mission is to touch the lives of not just the children and families we serve each day, but to change the lives of the special people who make up our staff across all five childcare centers.
Together, we are committed to providing quality childcare services, fun-filled learning environments based on structure, and to foster the personal and educational development of our children and staff.
Contact us today and schedule your tour of our Quinton location and learn more about the best childcare experience in Virginia!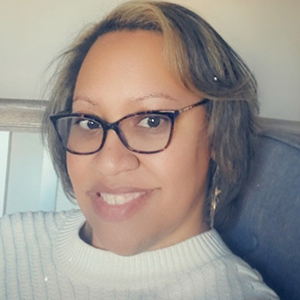 AUDREY CLARK - DIRECTOR
Hi my name is Audrey Clark and I am from Newport News. I have been married to my amazing husband for 20 years and have two beautiful daughters. I love education and am a forever student. My education ranges across several disciplines and I am currently in the dissertation phase of my doctoral program. I love teaching "little people" and have taught early preschool children for nearly 8 years. I love working with toddlers as well I find joy watching this age group grow and develop. Working for Creative Critters is a blessing because I get to work with children and their families every day.
Learn More!
EXCEPTIONAL CHILDCARE NEAR YOU!
Backed by years of teaching and childcare experience, Creative Critters Learning Center provides exceptional childcare in the greater Williamsburg area of Virginia, including our location near you in Quinton, VA! Family-owned and operated, our daycare centers have provided hundreds of children a safe and engaging environment for the past 15 years. Our Quinton childcare center offers full- or part-time daycare for infants as young as six weeks to children up to 12 years old.
We also offer before- and after-school daycare, full-day summer camps, and childcare during school breaks or closures. Quinton is one of our five Virginia childcare center locations, which also includes locations in Toano, West Point, New Kent, and Norge. To learn more about Creative Critters Learning Center and our Quinton childcare center, contact us today!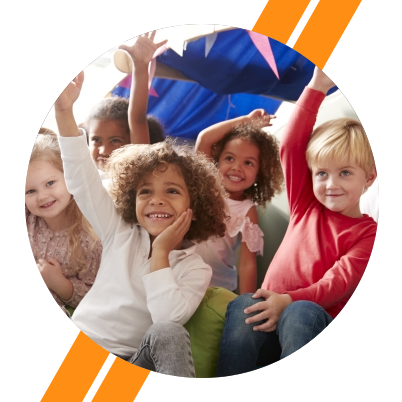 OUR QUINTON CHILDCARE CENTER OFFERS ...
Daycare for infants, toddlers, and school-aged children
Rooms designed for each developmental stage
A focus on mental, physical, and social development
Before- and after-school childcare services
Full-day summer camps and daycare during school breaks or closures
And so much more
OUR CHILDCARE LEARNING CENTER PROGRAMS
What Are You Waiting For? Sign Up Your Child For Creative Critters Learning Center Today!
With childcare center locations in Williamsburg, West Point, New Kent, Quinton, and Norge, Creative Critters is here to help your child bloom! Contact us online or by phone today to schedule a time to tour our childcare learning center.