NEW KENT DAYCARE
Whether your child is six-weeks-old or 12-years-old, we have a childcare program where they will feel valued and cared for.
Contact Us Today To Get Started!
A DAYCARE WHERE YOUR CHILD MATTERS
Our New Kent daycare is thrilled to provide high-quality care for infants, toddlers, and young children alike. At our daycare center, we separate the children into different rooms by age so that each child is learning and growing at their own pace. Our infant room is focused on comfort and safety, our toddler rooms help children through potty training, and our preschool room helps to prepare children for kindergarten. And that's just the tip of the iceberg! You can learn more about what your little one will learn in each of our programs by browsing our website or giving us a call.
We are also happy to provide busy parents with before- and after-school care where school age children can work on their homework, engage in physical activity, and grow their friendships. During winter, spring, and fall breaks, we offer full-day childcare to fill in the gaps, and our summer camp is one of the bests in the area! Get in touch today to learn more about enrolling your child at our New Kent daycare center.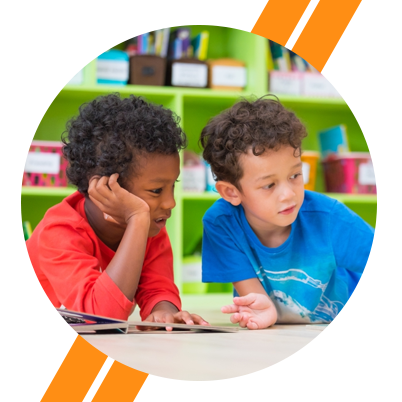 OUR NEW KENT DAYCARE OFFERS…
Free lunch and snacks for children eating table food
A safe and secure environment
Developmentally appropriate rooms and activities
Help with before- and after-school care
And more
OUR CHILDCARE LEARNING CENTER PROGRAMS
OUR NEW KENT CHILDCARE CENTER
Creative Critters Learning Center New Kent is our latest daycare center to open. The Gray's felt the need to support their home community and opened their doors in 2012. Our New Kent location proudly serves children from 6 weeks to 12 years old with our infant daycare and child care programs. At this location, we serve children from New Kent County, Quinton, Charles City, and Providence Forge with the high-quality child care services that parents want.
Recognizing that most of our customers commute to either Richmond or Williamsburg, we are conveniently located just two minutes off of I-64. This daycare center provides infant and toddler care, preschool programs, and before and after school programs for both NKES and GWES, as well as summer camps and school holiday care.
Contact us today and schedule your tour of our New Kent location and learn more about the best childcare experience in Virginia!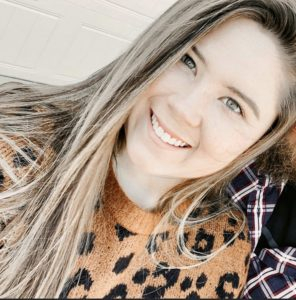 EMILY JONES, NEW KENT DIRECTOR
Emily has been in the childcare industry for over 5 years. She was a young toddler teacher at our New Kent location prior to becoming the Director. Emily enjoys spending time with her family and enjoys photography. She shares in Creative Critters Learning Center's passion for providing a quality childcare program for the children and families of New Kent.
Learn More!
What Are You Waiting For? Sign Up Your Child For Creative Critters Learning Center Today!
With childcare center locations in Williamsburg, West Point, New Kent, Quinton, and Norge, Creative Critters is here to help your child bloom! Contact us online or by phone today to schedule a time to tour our childcare learning center.