Creative Critters Learning Center of West Point was Kathy and Curt's first center. They opened their doors in 2004 when they couldn't find a quality program for their youngest daughter. The doors opened in July and by October they had every room filled with children. It was then and there, they realized that there was a need in the community for a learning center that provided a structured, safe, educational environment. It is their mission to create an environment that facilitated a love of learning. The West Point location proudly serves the West Point, King and Queen, King William, Gloucester and Middlesex areas. We provide care for children from 6 weeks-12 years old. Including a full and half day preschool, before and after school, summer camps holiday school closing weeks and programs for infants and toddlers.
Below are some articles related to our rebuilding process
Community reaches out to Daycare destroyed by fire
Fire Marshal still investigating cause of Daycare blaze
---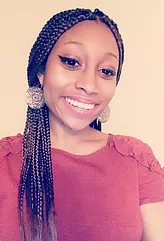 Meet our Director
Ciara Forrest
Ciara began her career with Creative Critters over 5 years ago. She was the assistant director of our West Point location for the past two years. Ciara recently finished up her studies in Early Childhood Education and has taken over as director of our West Point location. Ciara was born and raised in West Point and is proud to be able to serve the community she grew up in.
---